The TobinLeff M&A Podcast
Welcome to The TobinLeff M&A Podcast, where you can rewrite the next chapter of your life with the help of business owners who have been in your shoes. For over a decade the TobinLeff team has completed over 150 successful merger and acquisition and exit planning engagements across the U.S. Listen to The TobinLeff M&A Podcast and go online to TobinLeff.com to learn about the latest in business so that you can maximize and monetize your company value.
Episodes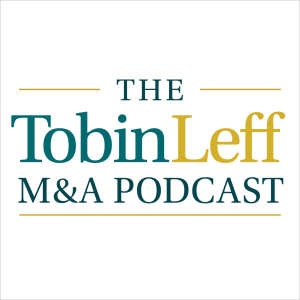 Monday May 18, 2020
Monday May 18, 2020
In today's COVID Economy, acquihires (sometimes referred to as "bolt-ons" or "tuck-ins") remain a productive growth strategy for buyers, and a viable way for sellers to find a new home. In this episode, Jeff Lambert, founder and CEO of Lambert Agency and a veteran of several acquisitions, and Holt Vaughn, a partner in TobinLeff, provide information, insights, and case studies on acquihire opportunities from both the seller's and buyer's perspective.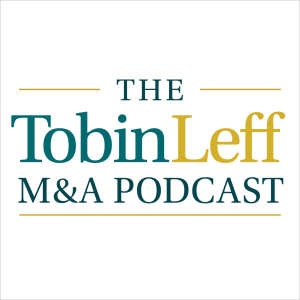 Monday May 04, 2020
Monday May 04, 2020
How has the recent economic shock of COVID-19 changed the landscape for acquisitions? Are buyers still buying? How are valuations and multiples impacted? More than ever, companies are now assessing if strategic acquisitions should be a part of their growth plans. To provide insights and answer questions like these, we interviewed industry leaders Peter Finn, Managing Partner of Finn Partners, and Michael Kempner, CEO of MWWPR. Tune in to learn about the market trends they're seeing and what they recommend for M&A moving forward during COVID-19.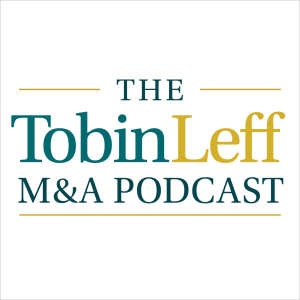 Monday Apr 06, 2020
Monday Apr 06, 2020
Building your business was hard, but COVID-19 has left many business owners wondering what the future looks like for their company value. What can we know about the future of business now that COVID-19 has entered the scene? To quote a Hollywood legend, right now "nobody knows anything." Yet there are still many insights that can be had!   Listen to the premiere episode of The TobinLeff M&A Podcast to hear the partners of TobinLeff provide unique insights on how COVID-19 is affecting today's exit planning and mergers and acquisitions market and get answers to questions like: Is now still the right time to buy or sell a company? How do I move forward if the value of my business has been negatively impacted? What if I don't know what my company's value was before COVID-19? Tune in today and visit our website, TobinLeff.com, to learn more.